Description :
As the name indicates, this suite boasts a sense of decoration and architectural design that is purely Andalusian.
All restoration work was carried out with a dedication to the original atmosphere of the time. The meticulously painted wooden roof and dome host amazingly beautiful geometric and floral patterns.
The furnishings and the decor lend a feeling of being in one's own private palace at the time of Sultans and Caliphs.






Details :
– a large lounge area.
– a private bathroom.
– walls decorated with zellige tiles.
– free Wi-Fi.
Equipments :
– Minibar.
– Bath.
– Air conditioning.
– Safe.
– a satellite TV.
– Telephone.
– Hair dryer.
– Wake up service.
– Bathrobe.
– Free toiletries.
– Dressing.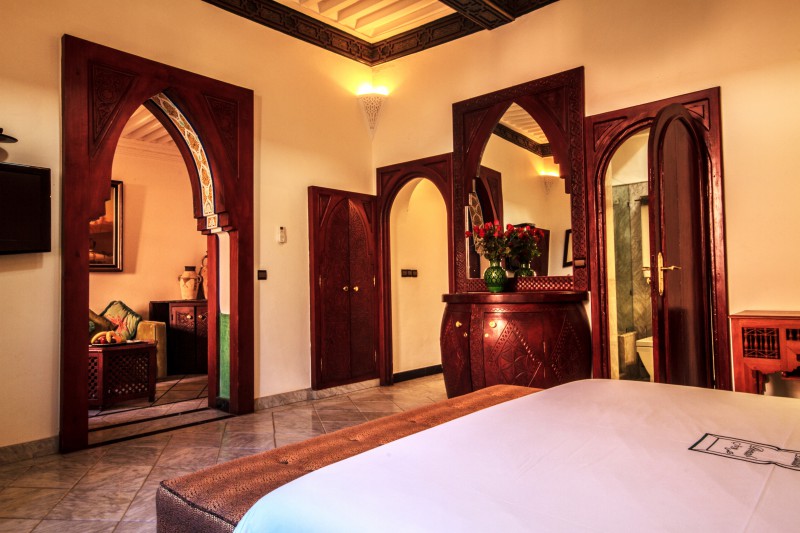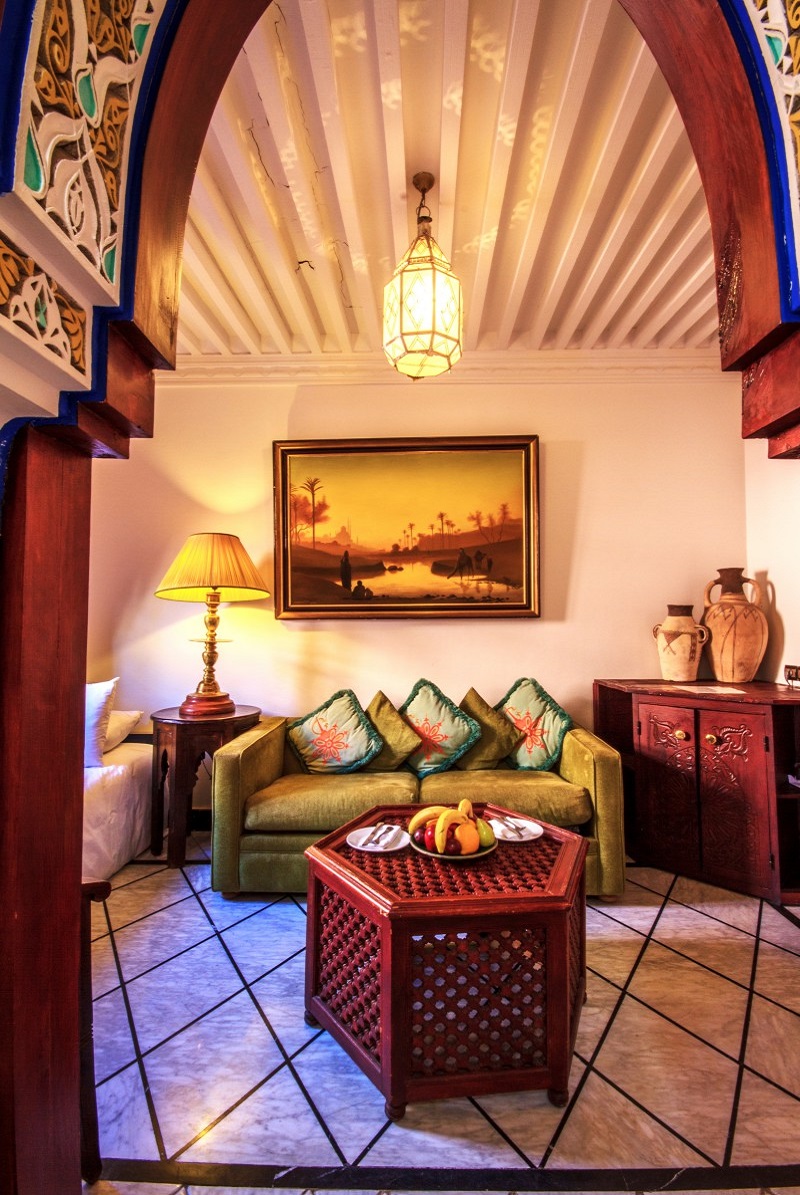 53, Rue Dar El bacha Bab Doukkala
40030 Marrakesh Medina – Morocco
email : contact@palaisdonab.com